This direct mail campaign consisted of a series of targeted postcards promoting an array of career-focused programs. The angled cropping of the images on the front of each card echoes the angle of the italicized text in the main heading, tying the elements together visually and and adding a sense of forward motion and progression, reinforcing the theme of career advancement and working toward goals.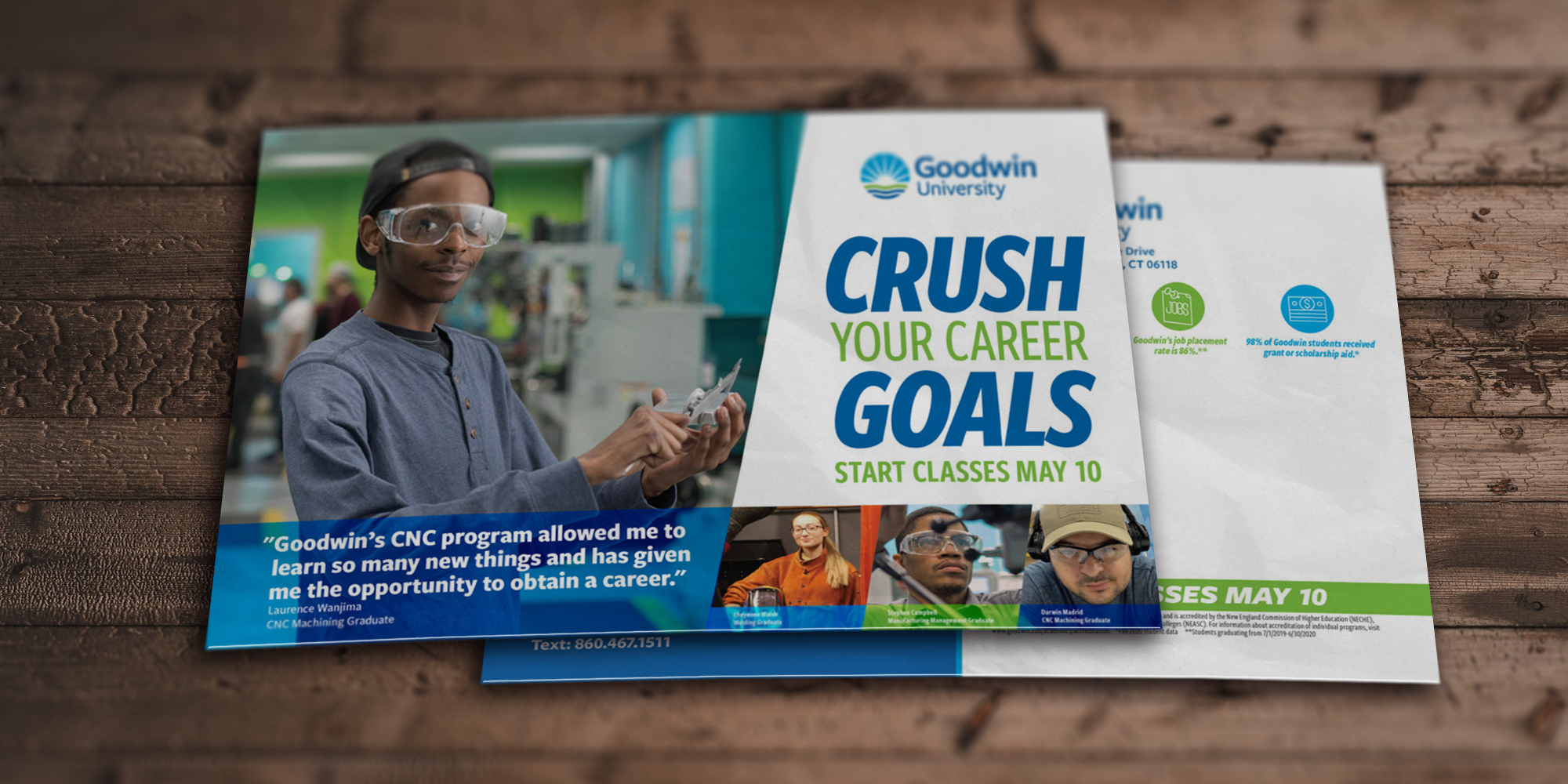 Each card highlights actual student and graduate images, many gathered through an earlier email campaign to collect "selfie" photos along with quotes and short testimonials. These images add a layer of authenticity and "realness" that is impossible to achieve with stock photos or even professionally-shot images, and was achieved with zero budget.
My creative roles:
Layout
Copywriting/Editing (in collaboration with other team members)
Small infographics on the mailing side of each card highlight job placement rates, scholarships and financial aid opportunities, and time to complete, addressing head-on many of the factors that hold individuals back from attending college.