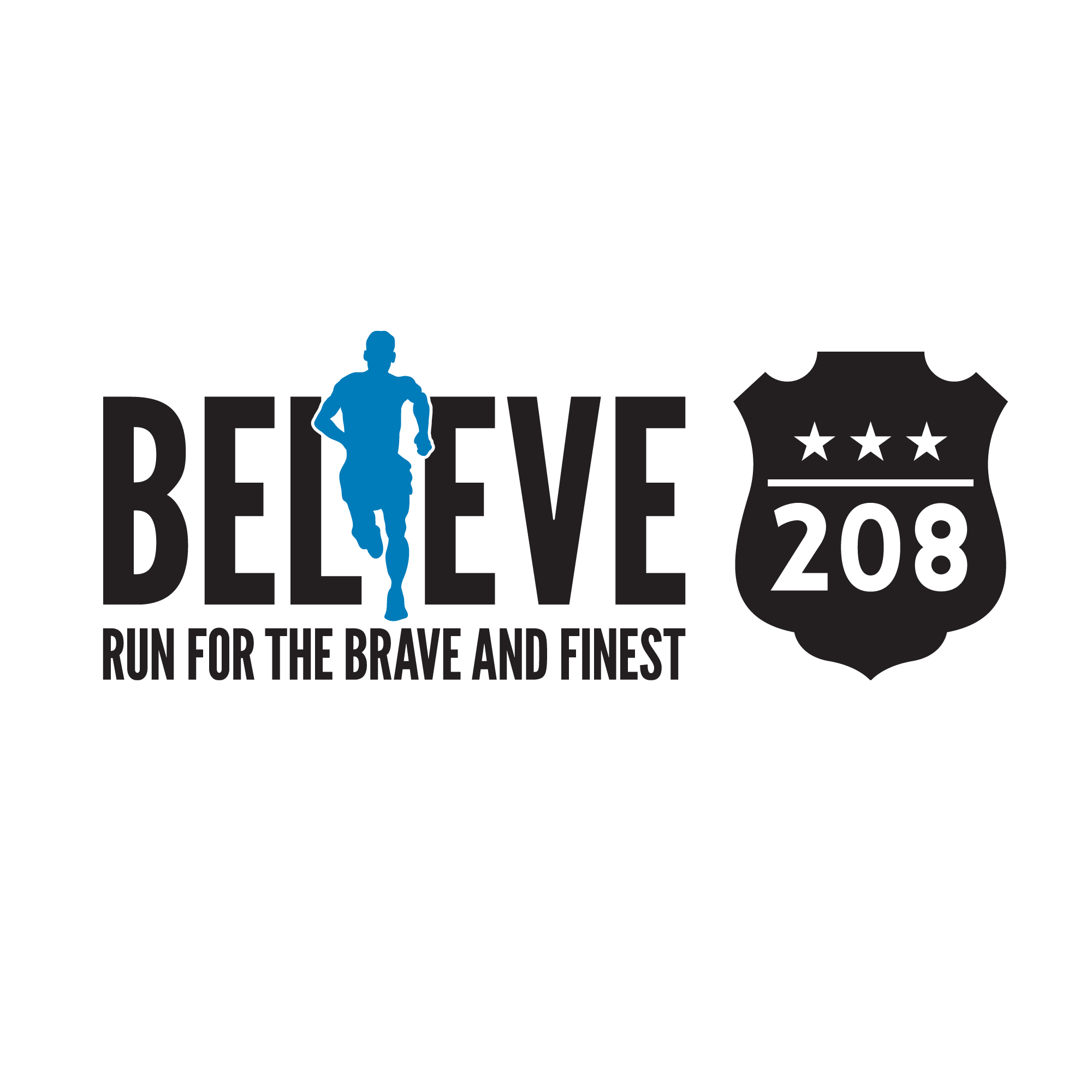 In Memory of East Hartford, CT police officer Paul Buchanan, "Believe 208" is an initiative in collaboration with the Connecticut Alliance to Benefit Law Enforcement (CABLE) working to provide resources, training, and information on all aspects of first responder well-being. The Believe 208 mission is to increase awareness of the unique challenges facing first responders and to be a trusted, influential source for first responders, their families, agencies and community stakeholders.
I was connected with officer Buchanan's widow through a mutual acquaintance, and through a number of variations was able to capture her vision for how best to honor her husband's legacy.
Proceeds from the annual Believe 208 5K Run for the Brave and Finest help to fund education and training efforts and provide resources to first responders and families in need.